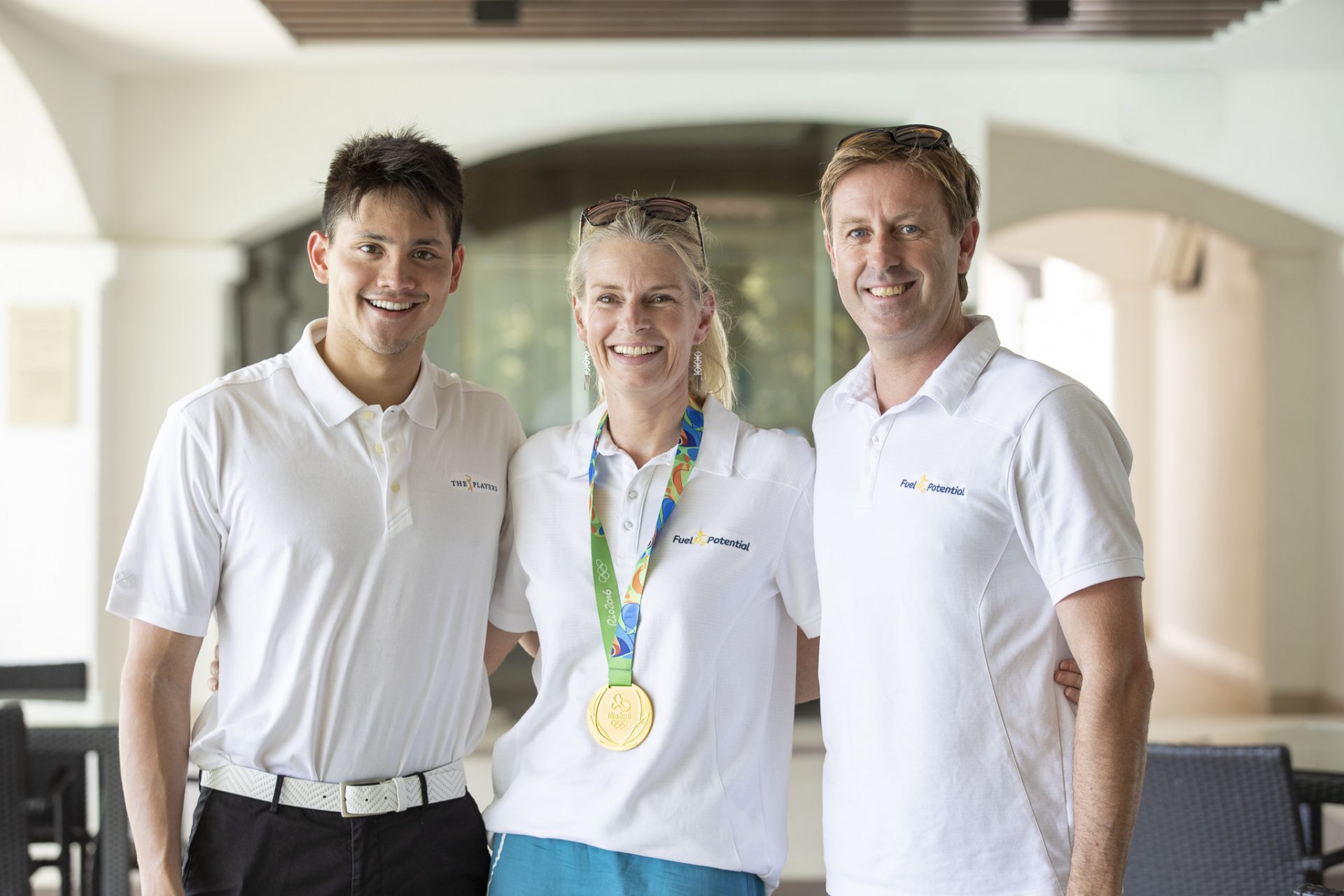 0
Our Story
Our mission is to spread our knowledge from the 30+ years of experience we have spent helping the world's best sports people achieve greatness. We're doing this through a new fun and engaging way with our online sports nutrition platform. Our goal is to reach out to as many people as we possibly can, so we can help everyone realise their sporting dreams or just become that little bit better at what they do. It does not need to be expensive anymore – with Fuel My Potential you will gain insights from the very best in the business, including sporting stars themselves. Start your journey with us and unlock your full potential in sport and in life.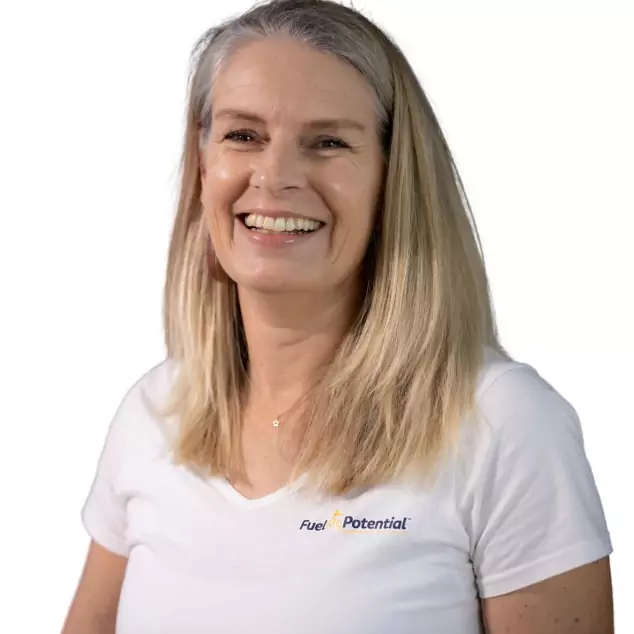 Dr Kirsty Fairbairn (NZRD)
Co-Founder and Advanced Performance Dietitian
Kirsty is a PhD-qualified leading Sports Dietitian, with more than 20 years' experience in high-performance sport as well as sports nutrition research and teaching. She has mentored Gold Medal-winning Olympians, World Champions and some of the best sports teams in the world including the 2021 Rugby World Cup winning Black Ferns.
Her PhD studies were rich in biochemistry and physiology, making the application of science to people her strong point. Her research employs the latest techniques, findings and methods to deliver world-class advice to her clients.
She is fascinated by how the human body works. Kirsty loves food, loves sport (although cannot profess to terrific abilities) and loves to listen to her clients. Learning about her clients and understanding why they do what they do always inspires her. Come join her on your sports nutrition journey.
Kirsty specialises in swimming and team sports, as well as masters and adolescent athletes
Rebecca Jackson (NZRD)
Co-Founder and Performance Dietitian
Rebecca is a leading Sports Dietitian with a passion for empowering all athletes to eat well, live well and perform at their best. Immersed in the sporting world herself she is a keen triathlete and mountain biker. She draws from this personal experience along with more than a decade of nutrition research, consulting and teaching when supporting her clients to unlock their potential both on and off "the field".
Rebecca has Bachelor degrees in Physical Education and Human Nutrition from the University of Otago, a Postgraduate Diploma in Sports Nutrition through the International Olympic Committee and a Masters of Dietetics. She has supported an array of athletes from amateur to the elite level and across all age groups. For the latter part of her career Rebecca has been heavily involved in Rugby as the Lead Performance Dietitian for the Otago Rugby Football Union and the Highlanders Super Rugby team.
A non-believer in food rules, Rebecca's approach is centered around athletes developing a deep understanding of their own bodies and unique fueling needs. With nutrition being a highly personalised journey she loves that there is no one-size-fits-all solution – every athlete is a new and exciting challenge!
Rebecca specialises in endurance and ultra-endurance sport as well as team sports, particularly rugby union
Hanna Zouggari (NZRN)
Performance Nutritionist
Hanna is a degree qualified Performance Nutritionist who recognises the profound impact of nutrition on the human body's ability to achieve optimal performance. A strong believer in evidence-informed practice, she is dedicated to empowering athletes at all levels to unlock their full potential.
Hanna completed her undergraduate and master's degrees at the University of Otago before embarking on a career in high-performance sport which has seen her work with the Otago Nuggets, Otago Rugby Football Union, and the Highlanders Super Rugby team.
In addition to her expertise in nutrition, Hanna actively challenges her clients on the fitness front as well as a certified Pilates and F45 instructor.
Hanna specialises in team sports, particularly rugby union and basketball, as well as F45 and Crossfit athletes
Derek Morrison
Content Director
Derek Morrison is an award-winning photojournalist who has worked with many high-performance athletes throughout his career. He has worked extensively documenting and photographing the careers of athletes in snowsports, surfing, rugby, football, motocross, enduro, desert racing, mountain biking, cycling and most other team sports.
Derek competed seriously in motocross and supercross in his early days before the call of the mountains grasped him and he competed in some of the earliest snowboarding competitions. It was in that environment that photography and journalism soon took over.
Derek is passionate about the pinnacle of sport – the athletes who time after time return to the very top step of the podium. It's a fascination that has led him to some incredible corners of the high-performance sport world and he feels very fortunate for that.