Want to optimise your performance in sport and life?
Fuel My Potential is an Online Sports Nutrition Platform driven by leading New Zealand performance dietitians Dr Kirsty Fairbairn and Rebecca Jackson.
With over 30 years of experience we are ready to deliver you the latest nutrition knowledge from the forefront of high-performance sport. Whether you are an elite athlete or just out there doing it for fun we are here to help you succeed.
Join our academy or work with us one on one and unlock your full potential!
Our Membership Packages
Your journey starts right here, right now.
Unlimited access
Performance hub access
Introduction to performance nutrition course
Monthly emails
* Billed monthly
Gold
Full Access + 1:1 Support
All Academy benefits for 6 months
PLUS
Three one-on-one online consultations
 Latest sports science
* One-off payment
Elite
Full Access + Support + Plans
$209
/ month, minimum 6 months *
All Academy benefits
PLUS
Comprehensive online face-to-face and email support
Individualised plans
* Billed monthly
This is the ultimate support package, the package we provide to Olympic and World Champions. Our experts delve deep into your performance programme, connecting with your wider support team to deliver results for you at the highest level. If you want to take your performance to the very top level, then this is the package for you.
Want to sign up a team, academy or club?
Send us a message to hear about our group rates.
Let our experts unlock your potential
World class sports practitioners in your pocket. Be the best version of yourself using the Fuel My Potential sports nutrition hub.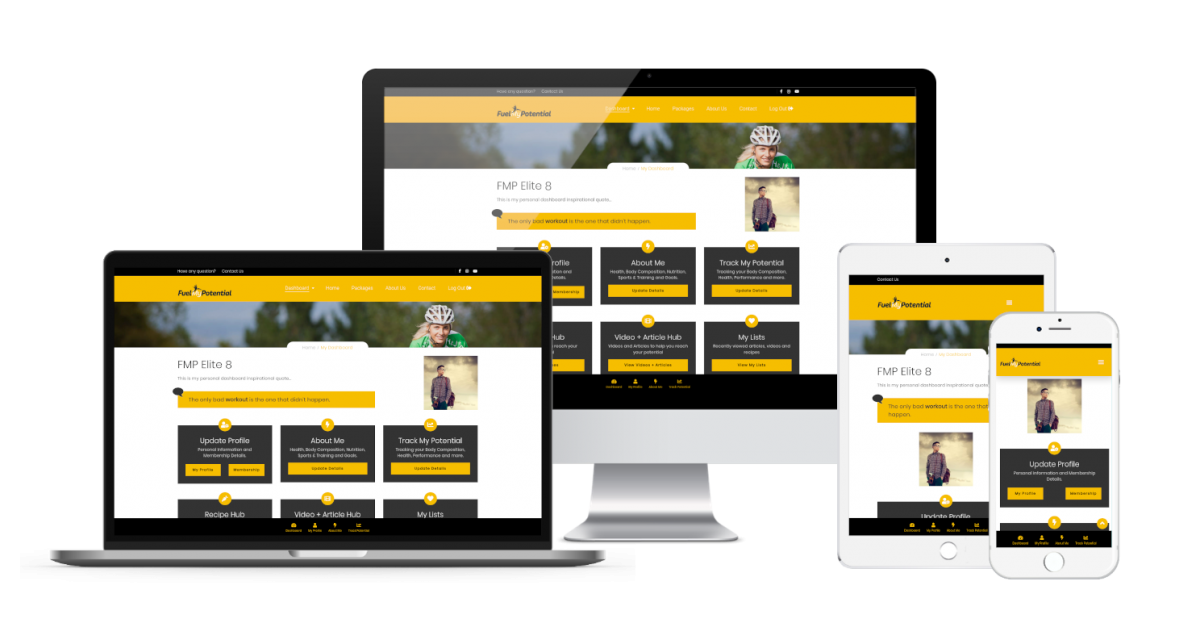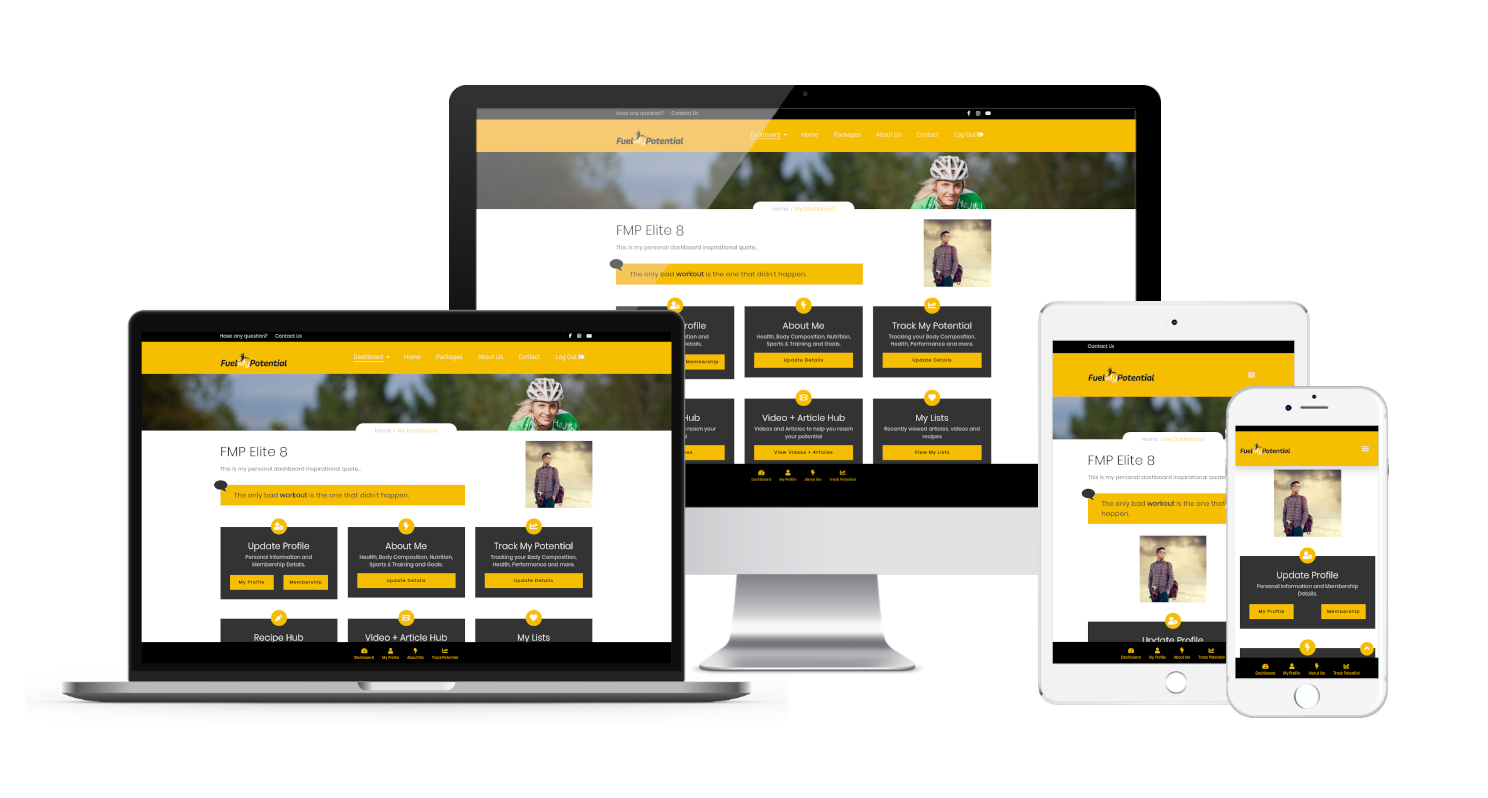 Recipes
Fuel your potential with recipes developed by our expert nutrition team and loved by our athletes.
Videos
Exclusive access to our on demand video hub and learning centre
It's like the Netflix of sports nutrition and elite performance.